The Technion Libraries' Newsletter
New at the Central Library: Photography and Video Editing studio
Moti Yeger (Libraries Director at the Technion), regarding the new photography and video editing studio at the Central Library:
During the previous academic term, the Elyachar Central Library launched a new studio for photography and video editing. The in-house studio will be used for creating and editing video tutorials and guides, live videos, lectures, and online seminars.
"The Library Studio" for creating and sharing tutorials and information will allow us to create the most professional and up-to-date online content – all in-house, with professional photography and recording equipment including lighting and editing programs. The new studio is sure to inspire quality, inspiration, and exciting creativity! This is undoubtedly a new world of possibilities, which came to a reality thanks to the extra income from LIBStick: a cloud-based system for book labels. The service (developed by the Technion libraries) serves libraries in 120 institutions on five continents.
May we continue to fulfill our creative ideas and visions.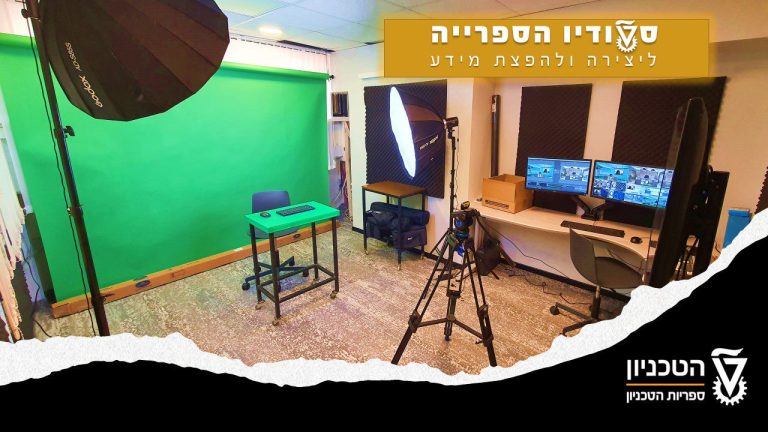 New: A coupon code for E-vrit (Digital Books in Hebrew)
Hooray! You are eligible for a coupon code in E-vrit (digital books in Hebrew).
A new code is available for you every 60 days. For more details, click here.
We invite you to follow our Instagram channel and our Facebook page for tips and updates.
May 2022 \ Issue #8 \ Writing, editing and graphic design: Reference & Instruction Team